High Quality Cannabis in Queens
NYC's #1 weed Delivery Service
Text or Call to Order (516) 710-3419
Here is How To Order
Choose Your Items On Our Website
Place Online Order or By Phone

Pay Cash on Delivery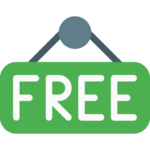 Free Delivery On Orders over $100
Top Quality Cannabis Delivery in Queens
Astoria
Long Island City
Sunnyside
Jackson Heights
Elmhurst
Corona
Middle Village
Forrest Hills
Glendale
Kew Gardens
Kew Gardens
Richmond Hill
Ozone Park
Jamaica
Flushing
Bayside
Whitestone
Woodhaven
Fast and reliable cannabis delivery service serving all of New York City
Free delivery in Queens on orders over $100. Green Therapy NYC is delivering high-quality products all over New York City every day.
Our top-of-the-line products are the best in the industry! We have top-notch cannabis, edibles, and oils to help you through any condition.
the best bud in queens - latest products
Are You Looking for the Best Cannabis Delivery with Great Products in Queens, NY?
Whether you are stuck at home with no way to go to the store, or you just want to enjoy a more convenient shopping experience when it comes to finding quality cannabis products, why not try preroll delivery with us? Green Therapy NYC provides a wide range of products as well as the best cannabis delivery in Queens, NY and the greater NYC area. Our premium products are available in a wide range of formats designed to enhance your experience while helping you enjoy cannabis in your own way. Find your new favorite product from the comfort of your home and enjoy an easier way to experience what you love.
Find the Best THC Pens and Preroll Delivery
At Green Therapy NYC, we are committed to providing our customers with high quality exotic flower in Queens, NY. Our products are all lab tested for quality, and our prerolls offer you outstanding convenience when it comes to enjoying your weed. We also feature a wide range of THC pens that boast popular flavors and potency, providing you with an easier way to enjoy your weed on the go.
Shop Online for Preroll Delivery and Enjoy Convenience in Queens, NY Today
If you are looking for more convenient options for cannabis delivery in Queens, NY, or the surrounding boroughs, look no further than the team at Green Therapy NYC. We offer free delivery throughout Queens, Bronx, Brooklyn, and Manhattan on orders over $100. Browse our extensive product line today, or for more information, call us at (516) 710-3419.