Ladies and gentlemen, gather 'round as we embark on a hilariously high journey through the world of ZTAN LEE #5. This hybrid strain is renowned for its robust gassy gelato flavor and large, dense purple nugs. But hold onto your hats because the chronic has a reputation for being the "laughing gas" of the cannabis world.
A Laughter-Inducing Lineage
ZTAN LEE #5 doesn't mess around when it comes to its lineage. It's a crossbreed of Kush Mintz and Rick Jamez #28. Yes, you read that right, Rick James! This lineage alone should give you a hint of what's to come. So, let's dive in and see if it lives up to its reputation.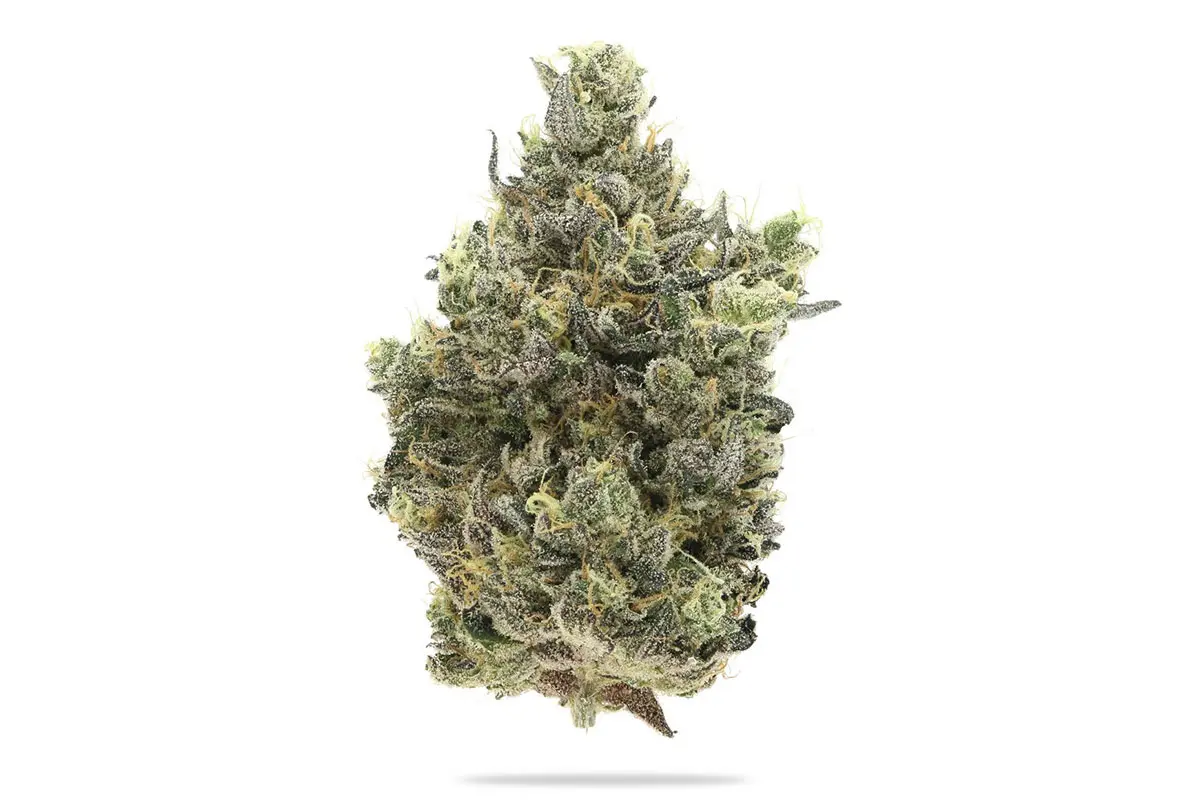 The 710 Touch
Now, you might be wondering, why are we talking about ZTAN LEE #5 from 710? Well, 710 is widely known for their top-shelf rosin, but here's the secret, to get good rosin, you need exceptional bud.
A Gassy Gelato Delight
The first thing that caught my eye, or should I say my nostrils, was the distinct aroma. ZTAN LEE #5 boasts a robust gassy gelato profile that teases the senses with its bold, delectable scent. It's like an olfactory party in every jar.
Purple Nugs That Impress
The nugs, oh, the nugs! ZTAN LEE #5 doesn't shy away from flaunting its beauty. The large, dense purple nugs are a sight to behold. You'll notice the density as you hold one in your hand, and the vibrant purple hues only add to the visual delight. These nugs are like the gems of the cannabis world, and we are the lucky miners.
A Laughter-Inducing Experience
Now, here comes the fun part. The effects of ZTAN LEE #5 are not to be underestimated. If you've ever heard of the term "too high" and thought it was a myth, the bud might just prove you wrong. The first time I smoked this strain, I couldn't help but join the ranks of those who've laughed their way through a session. But guess what? I loved every minute of it! This strain doesn't just elevate your mood; it catapults it to the stratosphere.
Kush Mountains Meet Rick James
The lineage of the cannabis is a masterpiece in itself. It combines the soothing qualities of Kush Mountains, a delightful indica, with the spirit of Rick James. It's like having a comedy show in your mind, and you're the star. The relaxed, mellow vibes from the Kush Mountains intertwine with the playful and energetic notes of Rick James, creating an experience that's truly one-of-a-kind.
Delivered to Your Doorstep
The best part is that you don't have to embark on a quest to find this laughter-inducing gem. You can have ZTAN LEE #5 delivered right to your doorstep in the heart of New York City. Whether you're in Queens, Brooklyn, or Manhattan, a good time is just a delivery away.
In Closing: A High Worth Remembering
ZTAN LEE #5 is the cannabis equivalent of a comedy club, and you're the headliner. With its gassy gelato flavor, dense purple nugs, and a lineage that promises laughter, it's an experience you won't forget. So, if you're ready for a side-splitting adventure, go ahead and order yourself a dose of ZTAN LEE #5. Just remember to keep your funny bone close; you'll need it!
---
Be sure to review the delivery page! GreenTherapyNYC prides itself in fast and professional delivery across New York City. Take a look at our selection here.
Check out more content on my blog.
Are you looking to have your product reviewed, have questions or comments? Please reach out to me.