Since I started using cannabis over 15 years ago, I always had a go to strain from my underground dealer. I am excited to share my passion for one of my favorite Indica strains – Miracle Alien Cookies. With its delectable flavors and soothing effects, this strain has captured my heart. Join me on this journey as I delve into the enchanting world of Miracle Alien Cookies and uncover why GreenTherapyNYC is the ultimate destination to experience its magic.
Discover the Magic: Miracle Alien Cookies
Also known as MAC, is an Indica-dominant strain that has garnered a devoted following for its unique qualities. With genetics stemming from Alien Cookies and a Colombian strain, this hybrid offers an experience that is both soothing and delightful.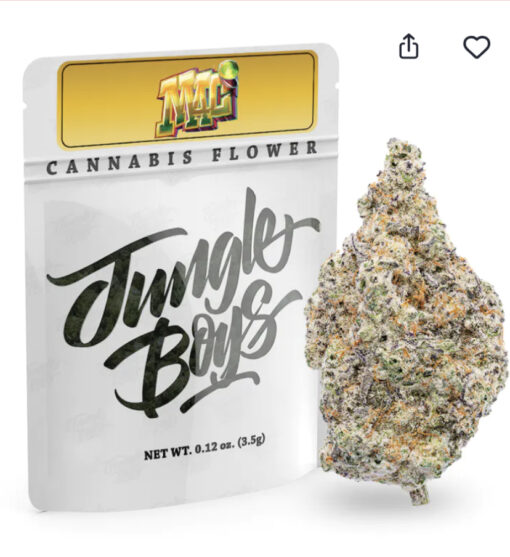 A Symphony of Flavors
One of the reasons why MAC stands out is its exceptional flavor profile. Upon inhalation, you're greeted with a burst of citrus and earthy notes, followed by hints of sweetness and spice on the exhale. The intricate interplay of flavors creates a taste that is truly captivating and enjoyable.
Soothing Effects for Mind and Body
Miracle Alien Cookies is cherished for its calming and relaxing effects. Its Indica dominance contributes to a sense of tranquility and peace that can help melt away stress and tension. The strain is often sought after for its potential to promote relaxation and provide relief from both physical discomfort and mental restlessness.
GreenTherapyNYC: Your Trusted Source
When it comes to authentic Miracle Alien Cookies products, GreenTherapyNYC is your reliable source. With a commitment to verified products, competitive prices, and exceptional customer service, GreenTherapyNYC ensures that you receive a genuine Miracle Alien Cookies experience. Their dedication to quality makes them the ultimate destination for enthusiasts seeking this beloved strain.
Embrace the Magic of Miracle Alien Cookies
Whether you're an experienced cannabis user or new to the world of strains, MAC offers an opportunity to embrace its soothing magic. The balanced effects and delightful flavor profile contribute to a well-rounded experience that caters to a wide range of preferences.
Final Thoughts
I can wholeheartedly say that MAC is a strain that brings joy and tranquility to the cannabis journey. Its enchanting flavor and calming effects make it a standout in the world of Indica strains. For those in search of an authentic and magical experience, GreenTherapyNYC is the perfect place to explore the wonders of Miracle Alien Cookies and elevate your cannabis journey.
Sources:
"The Leafly Guide to Cannabis: A Handbook for the Modern Consumer" by The Leafly Team
Check out more content on my blog.
Read more blog posts here.
Are you looking to have your product reviewed, have questions or comments? Please reach out to me.
Take a look at our selection here.
---
acceptance brooklyn Cannabis and mental health cannabis products Cannabis Review cbd color concentrates customer service determination discreet delivery dispensaries eco-friendly packaging edibles facts fashion future GreenTherapyNYC Green Therapy NYC health history Hybrid Strain lab-tested legalization manhattan mental health mystery myths native New York City New York City delivery NYC Cannabis Delivery online ordering quality queens Relaxation same-day delivery science stigma strains style sustainability THC therapeutic benefits women